Inokuchi Hospital
Inokuchi Hospital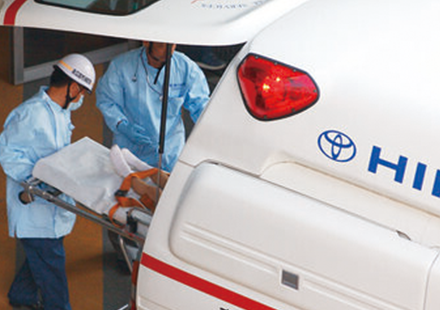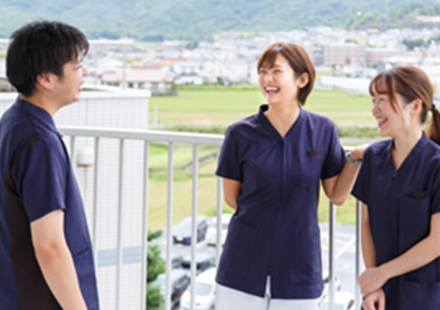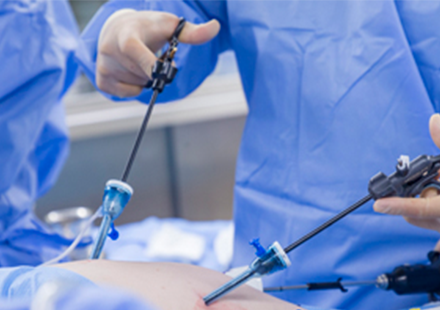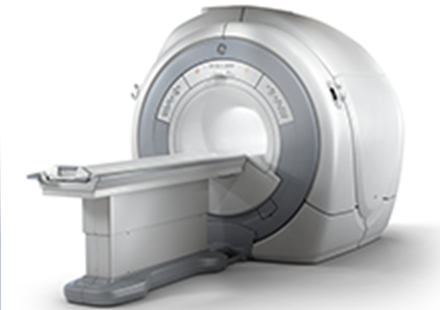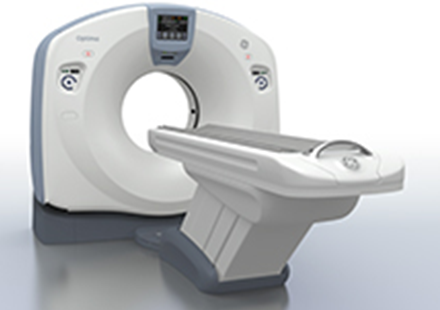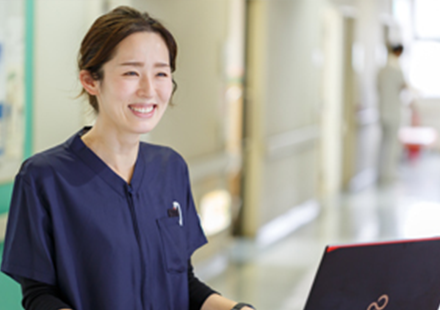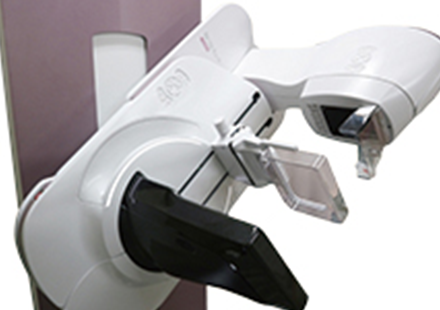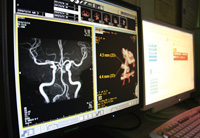 For patients with a fever or cold symptoms
Those patients who do not take regular medical examinations at this hospital, please contact the Consultation Center.
Medical Examination and Consultation Center of Hiroshima Prefecture
Active guard dial  082-513-2567 (24-hour support)
We kindly ask you to put your mask on as well as wash and disinfect your hands in case of the hospital visit.
If you have a fever or cold symptoms, please let our personnel at the front door know about it.
We do everything possible to prevent the spread of the infection, which is why the waiting hours may be longer than usual.
There may be cases in which patients have to wait outdoors depending on their symptoms. The building is ventilated inside, so we kindly ask you to wear warm clothes when visiting us.
Current as of February 2018
| | |
| --- | --- |
| Founder | Social Medical Corporation, Senshukai |
| Chairman | Shingo Inokuchi |
| Head of a hospital | Hisao Ito |
| Hospital Name | Inokuchi Hospital |
| Address | 6-1-91 Saijo Doyomaru, Higashihiroshima-shi, Hiroshima Prefecture 739-0007 |
| Telephone Number | 082-422-3711 |
Reception and Consultation Hour
Morning

Reception hours 8:30-12:00
Consultation hours 9:00-Last Patient

Afternoon

Reception hours 12:00~17:00
Consultation hours 15:00 – Last patient

Consultation in some clinical departments is not available in the afternoons. Please ask for details.

Holidays

Wednesdays, Sundays and national holidays
※This does not apply to emergency patients.
※Please note that some departments have different office hours. If you have any questions, please contact us.
Surgery, Gastrointestinal surgery, Rectal surgery, Orthopedic surgery, Neurosurgery,Internal medicine, Respiratory medicine, Cardiology, Gastroenterology, Neurology and Strokology,Urology, Rehabilitation, Pathology
Flow from reception to payment for first-time patients

(1) Hospitalization
Upon arrival at the hospital, please firstly proceed to the Admissions Reception counter on the 1st floor. If possible, persons receiving treatment at other medical institutions should bring a letter of referral, and those on medication, a medicine pocket book or other records of details of the types of medication being taken.
(2) Items to bring with you
(a) Health insurance card
(b) Subsidy recipient's certificate (only if available)
(c) Letter of referral (only if available)
After you have completed the reception procedure, you will be given guidance to the consulting department.
(3) Consultation
Please wait near the consulting department until your name is called.
During the examination, you may be asked for information such as your current symptoms and condition.
(4) Payment
After consultation and examination have been completed, please proceed to the Payment and Prescriptions Counter on the 1st floor.
Please make payment when your name is called at the counter. Patients requiring medication will be given a prescription.
Credit Cards accepted
VISA / MASTER / JCB / AMEX / Diners / UFJ / NICOS / J-Debit / DC / QUICPay
*Please ask if you wish to use cards other than the above.
Visiting hours

Times for visiting hospital patients are as follows. Please refrain for visiting outside the stipulated hours since doing so may interfere with treatment or therapy.
| | |
| --- | --- |
| Monday, Tuesday, Thursday, Friday, Saturday | 14:00 – 20:00 |
| Wednesday, Sunday, national holidays | 10:00 – 11:00, 14:00 – 20:00 |
Regarding the Use of the Shop
(1) Weekdays (Monday, Tuesday, Thursday, Friday, Saturday)
| | |
| --- | --- |
| Opening hours | 8:30〜18:00 |
| Hospital emergency duty days | 8:30〜20:00 |
(2) Wednesday, Sunday, national holidays
| | |
| --- | --- |
| Opening hours | 10:00〜15:00 |
| Hospital emergency duty days | 8:30〜18:00 |
Products available

Most items required during hospitalization, including boxed lunches, rice balls, bread, sandwiches, beverages, confectionary, ice cream, pajamas, towels, daily necessities, oral care sets, postage stamps, postcards, sundries, stationary and express delivery services
Regarding the use of Mobile Phones

When using communication devices such as mobile phones, please observe proper etiquette in order to avoid inconveniencing others.
Please set mobile phones to manner mode and refrain from using such devices except in designated areas.
| | |
| --- | --- |
| 1st floor | Public telephones in the entrance lobby |
| 3rd floor | Designated area in front of the Health Management Center counter (afternoons) |
| 4th-7th | floors Dayrooms |
Caution

Smoking is prohibited on all hospital premises.
To evacuate in emergencies, please follow the instructions of hospital staff and follow the "evacuation routes" marked on guide maps.